Freedom Flow Painting 

(watercolor and acrylic)
9:30 am – 3:30 pm • June 7, 8, 9  (Friday, Saturday, Sunday)  2019
A 3-Day Workshop • $295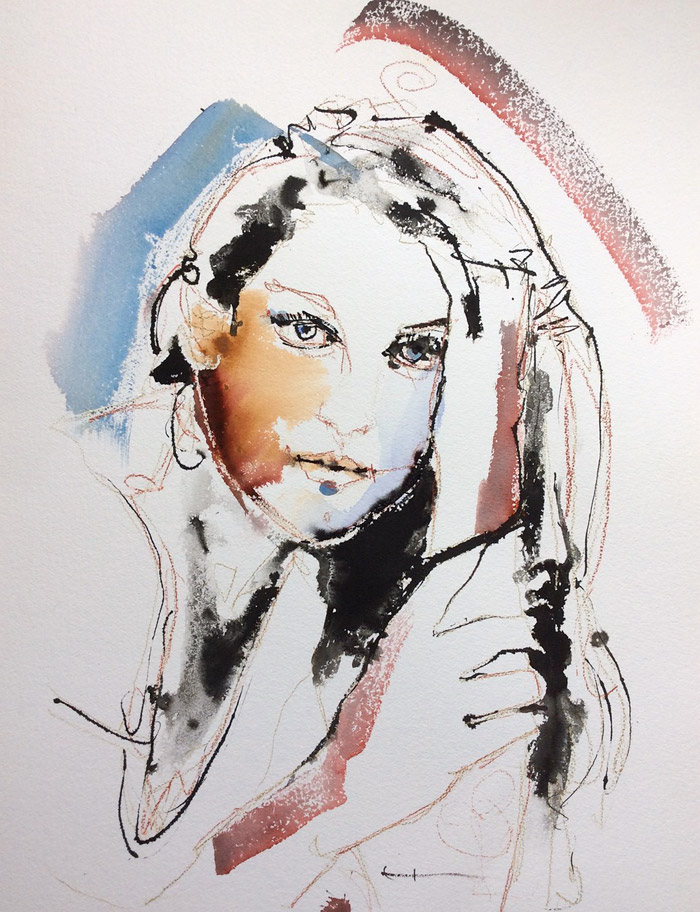 Paint with released energy and expressive freedom. If you hunger to paint with exuberant energy, freedom and ease of expression – this workshop is for you. We have fun! In this course you will learn how to plan – then get out of your own way. Paint with 'new mind' and flow. Experience shape-based painting – based upon simple compositions that provide a map so clear that they allow risk-taking and exploration. By-pass previously limiting ideas. Tap into the intuitive core. Let the painting lead. Soar.
What we'll cover:
Managing values (shades of light and dark). Establishing a focal point. Creating push-points and removing barriers to eye path. Integrating the subject with background elements. Putting color temperature and color notes to work for you. Using tools and methods which increase energy and impact. Maybe most important of all – dissolving attitudes and habits which stifle the inspired expression you know you have inside you.
Bring photo reference. You'll learn what to accentuate, what to ignore in the reference image.
Each day starts with a painting demonstration. Then I work with each student in turn to make sure that breakthroughs are happening.
Bring a friend!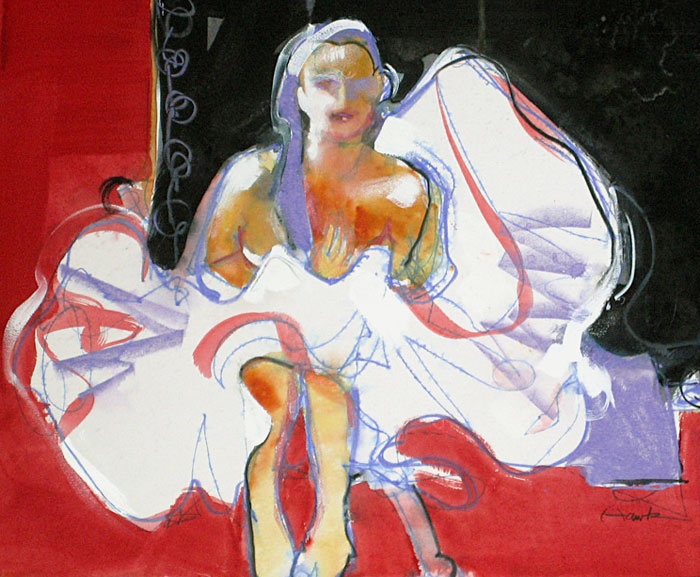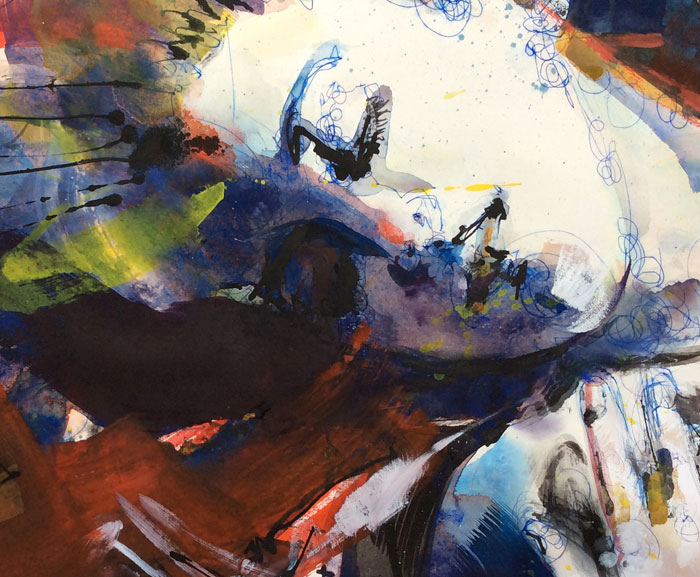 Three days, 9:30 am to 3:30 pm, with an hour break.
When you sign up you'll receive a complete materials list.
Small workshop by design, so don't delay. 
The workshop takes place in my own studio space, a light bright house in Encinitas Highlands within eyeshot of the inspiring Pacific ocean. Coast Highway 101 is two blocks away for lunch if you choose, or bring your own.
Your payment reserves your space in the workshop. Reservations are transferrable. Cancellations less than 3 weeks before the start of the workshop are not refundable. Please be on time, committed and ready for a wonderful creative experience.
Submit above and you're signed up. Your received check reserves your space. Please send to:
Richard Hawk • PO Box 235152 • Encinitas, CA 92023
Want to pay now online? Easy  Click here
Looking forward!

760.504.4015