Intuitive Painting

(in aqua media)
Dates to be announced

Paint with released energy and expressive freedom. If you hunger to paint with exuberant energy, freedom and ease of expression – this course is for you. You will practice how to plan a painting, set a clear direction – then get out of your own way. Paint with 'new mind' and flow. Experience shape-based painting – based upon simple compositions that provide a map so clear that they allow risk-taking and exploration. By-pass previously limiting ideas. Tap into the intuitive core. Let the painting lead. Soar. And yes, we have fun!
What we'll cover:
Managing values (shades of light and dark). Establishing a focal point. Creating push-points and removing barriers to eye path. Integrating the subject with background elements. Putting color temperature and color notes to work for you. Using tools and methods which increase energy and impact. Maybe most important of all – dissolving attitudes and habits which stifle the inspired expression you know you have inside you.
You'll work from photographic reference images. I supply them for the course. Then, graduate to using your own.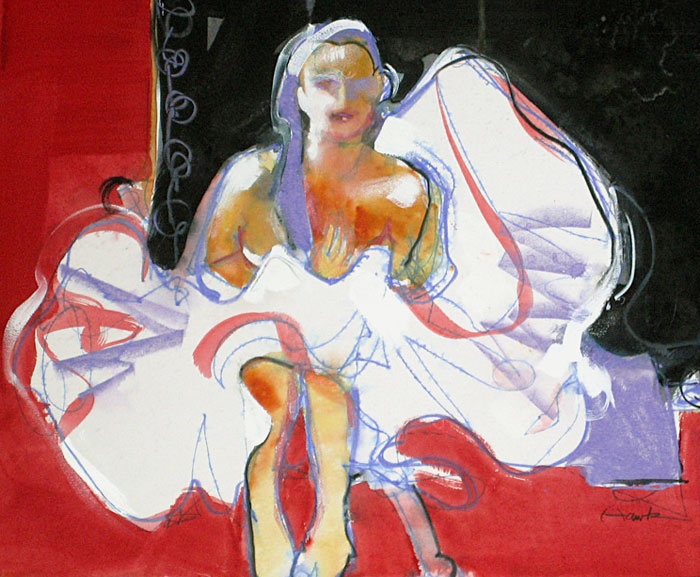 Bring a friend.