Rendering the Face & Figure

(in Graphite, Charcoal & Chalk)
Tuesdays
9:30 am to noon • Feb 26, March 5, 12, 19, 26, April 2
6 sessions – 6 week course • $295
Location: Encinitas, CA Studio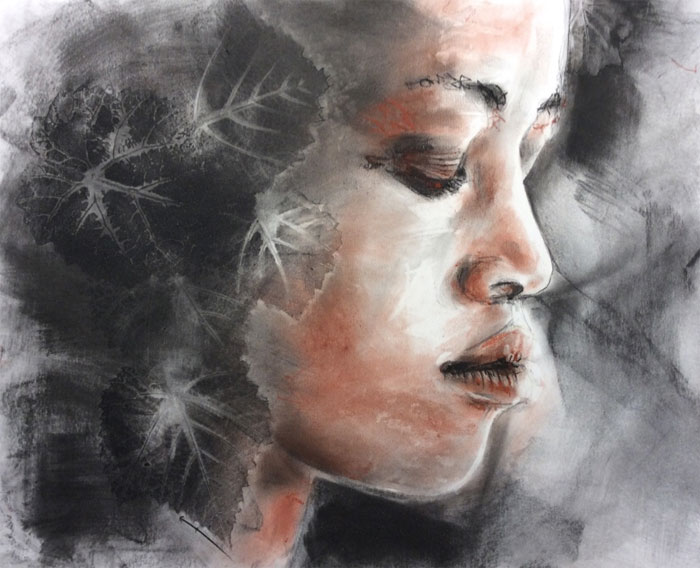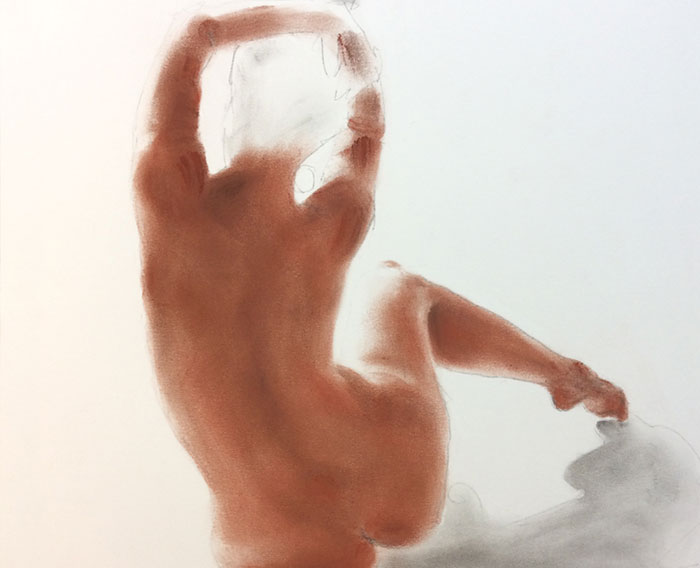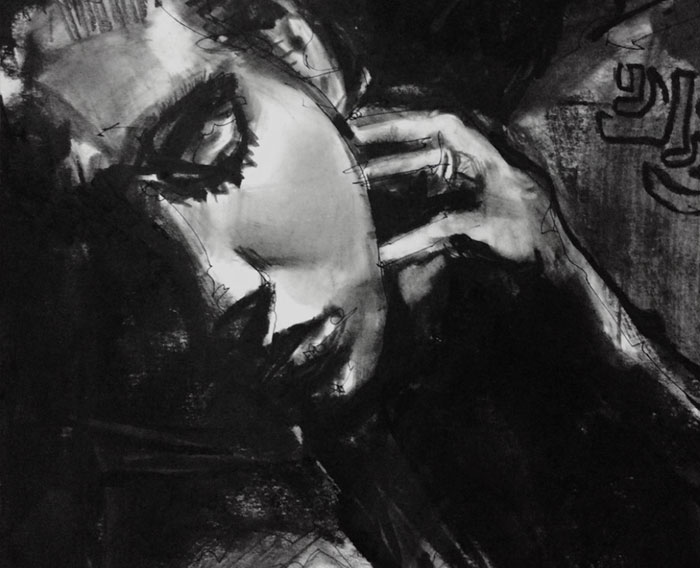 Learn to draw the face and figure with confidence. Gain the skills to consistently draw what you see. I'll share with you step by step my signature methods for rendering accurate, beautiful, exciting, even award-winning drawings in one and two colors. Charcoal, graphite and chalks are the materials we'll use, on paper. Painters – this pursuit is ideal for honing the skills which are the foundation for success in painting, with materials that are manageable and forgiving.
What we'll cover:
Values, values, values (shades of light and dark) – understanding them, seeing them, reproducing them in relation to one another. Plus, we'll work with edges and lost edges. Shading. Line and shape. Negative drawing and lifting. Graduated tones. How to do convincing, accurate drawings – yet with elements of startling spontaneity for that 'wow' factor.
Note: You'll work from your own photo reference images. You will learn how to select and shoot photographs that make good reference for face and figure drawings.
Each class will consist of a demonstration drawing and individual help as you follow the clear, step by step process for producing your drawing. 
Introduce a friend who signs up and get 10% off.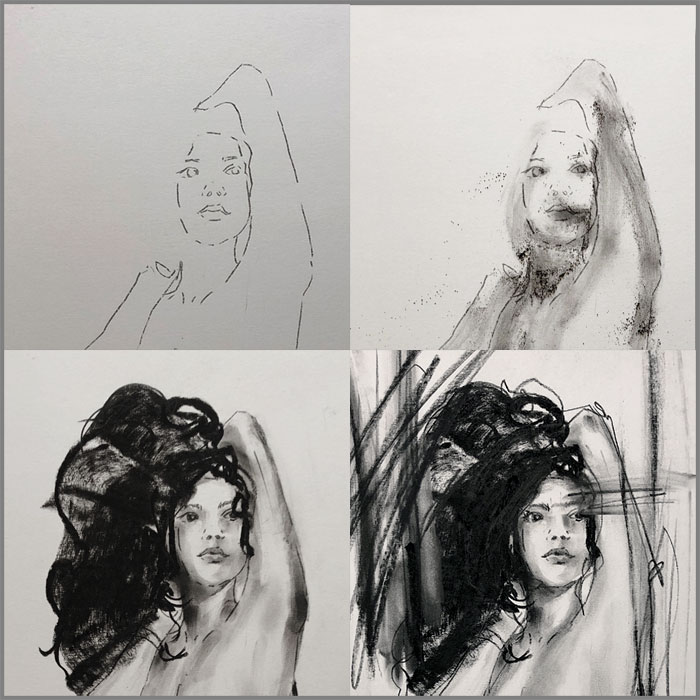 Six classes, 9:30 to noon on Tuesdays.
When you sign up you'll receive the materials list. You'll need to purchase about $25 worth of materials for the course.
These are small classes by design, so don't delay. Small class mentoring approach.
The classes take place in my own studio space, a light bright house in Encinitas Highlands within eyeshot of the inspiring Pacific ocean. Walk two blocks to Coast Highway 101 for lunch after class if you choose.
Your payment reserves your spot in the classes. Cancellations less than 2 weeks before the start of the class are not refundable. If something comes up and you must miss a class, no refunds or makeups, sorry. However, you will receive an email with a recap and handout from the class, and I can answer your questions to keep you up to speed.